steepletone AIRBAND RADIOS AND COMMUNCATIONS RECEIVERS
mbr747 multiband receiver

Designer styling and latest technology
Radio receives MW/LW/FM Air Band. FM Marine band and SW1-2
Automatic frequency control
6 Section (1m) telescopic aerial, AM dircetion finder
Built in PA amplifier
Sockets for microphone, line in and earpiece
Powered by mains or battery (4xD or 12vdc
Dimensions 265 x 380 x 160 mm
build_table('tricks',array('xsmbr747')); ?>
build_table('tricks',array('XSPSU')); ?>
steepletone mbr99 compact world receiver
MW/FM/LW/SW 1-6 (9 bands) sensitivity switch for AM
7 section telescopice aerial
Headphone socket for private listening
Battery operated (2 x AA)
Dimensions 130 x 78 x 28mm
build_table('tricks',array('xsmbr99')); ?>
build_table('tricks',array('XSPSU')); ?>
steepletone mbr2000 compact world receiver

PLL Receiver- MW/FM/SW
SW1 2.3-6.2 MHz, SW2 7.1- 21.85 MHz
FM stereo via Headphone socket
LCD display
Clock/timer
Sleep 90-0 minutes, 10 min intervals
Power from 3 x AA batteries
DC socket 4.5v (adapter not supplied)
Dimensions 133 x 80 x 31mm
build_table('tricks',array('XSMBR2000')); ?>
build_table('tricks',array('XSPSU')); ?>
sab9ep aircraft and marine enthusiasts pack

Contais SAB9 mkII
Supplied wit Airband Guide Book with frequency information
Complete with headphones
Dimensions 285 x 295 x 65mm
build_table('tricks',array('XSSAB9EP')); ?>
build_table('tricks',array('XSPSU')); ?>
SAB9 MKII AIR/MARINE BAND RECEIVER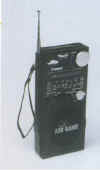 Receives MW/LW/FM/Air/Marine
Fine tuning for airband
Earpiece for easy listening
LED 'set on' indicator
Battery powered (4xAA) or by mains adapter 6v (not supplied)
Dimensions 210 x 102 x 54mm
build_table('tricks',array('XSSAB9')); ?>
build_table('tricks',array('XSPSU')); ?>
sab11 airband receiver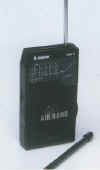 Receives MW/LW/FM/Air band
Complete with 'rubber duck' and telescopic aerial
Headphone socket and earpiece provided for easy listening
Battery powered (3 x AA)
Dimensions 80 x 140 x 30mm
sab2000 digital display receiver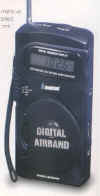 Latest analogue circuit with digital LCD display
Receives MW/LW/Air/Marine bands
Squelch control, wide/narrow band switching, fine tuning
LCD Display, LED 'set on' indicator, earpiece
Airbands 08-137 MHz, Marine bands 137-176 MHz
Battery powered (4 x AA) or by mains adaptor (not supplied)
build_table('tricks',array('XSSAB2000')); ?>
build_table('tricks',array('XSPSU')); ?>
sab2005 digital receiver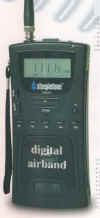 PPL radio
35 pre-sets
MW/FM/Air/Marine bands
Squelch control
Full FM stereo
Folding stereo headphones supplied
25 MHz spacing
BNC aerial socket
Powered by 4 x size 6 cells or by mains adapter (not supplied)
Dimensions 195 x 95 x 45mm
build_table('tricks',array('XSsab2005')); ?>
build_table('tricks',array('XSPSU')); ?>
solar radios wind up and clockwork radios
SOLAR POWERED WIND UP RADIOS

Click to enlarge
This radio has a built in hand operated battery charger, built in rechargeable batteries and and a built in solar panel so it will always work!
build_table('tricks',array('SOLRAD')); ?>
wind up radio with torch and built in alarm
Nicely made High sensitivity radio with a splash resistant design for indoor or outdoor use. Built in Ni-MH rechargeable battery, siren with flashing LED, water resistant loud speaker, telescopic antenna, earphone jack, DC jack, will work with either the built in dynamo hand crank, 3xAA batteries or an external adapter.
build_table('tricks',array('XMRAD')); ?>